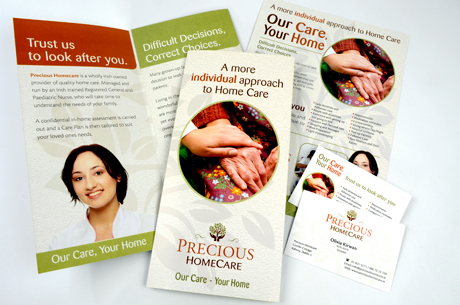 Precious Homecare is a new provider of home care services in Dublin.
As a start up company Precious Homecare needed an essential package of print communications which included logo design, design and print of business cards, an A5 flyer and 6 page information leaflet.
We provided everything they needed from design to print to delivery.
We wish them every success in their new venture.